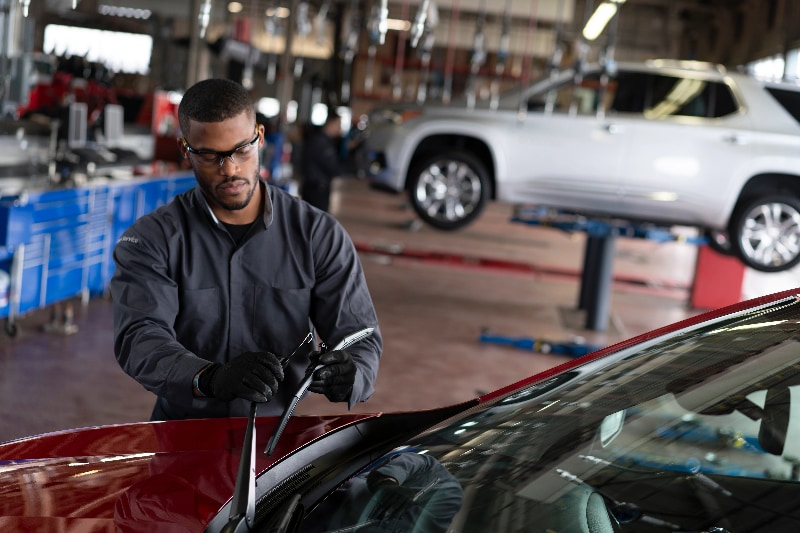 ?
At Burt Watson Auto Group, our service center is your top destination for timely and efficient summer maintenance and repairs. Our technicians are here to help you beat the heat and keep your car performing to its peak potential as we enter the warmest months of the year. Whether your vehicle needs an air conditioning repair, tire rotation, or engine service, we are here to get you back on the road as soon as possible. Schedule an appointment online or visit us today for a closer look at our services!
Recommended Summer Auto Services
Most technicians agree there are several primary services you should consider during the summer months to keep your vehicle performing at its best. Recommended summer auto services near Freeland and Saginaw include the following:
Tire Rotation
Oil Change
Air Conditioning Service / Inspection
Filter Change
Brake Service
Windshield Wiper Replacement
Detailing
Coolant Service
No matter the job your car needs, we will get the job done quickly and easily at Burt Watson Auto Group!
Schedule an Appointment Today!
Our technicians are excited to work with you, so make the short trip from Bay City or schedule an appointment online to get started with our dedicated auto service center! Burt Watson Auto Group is your best bet for timely and efficient summer maintenance.