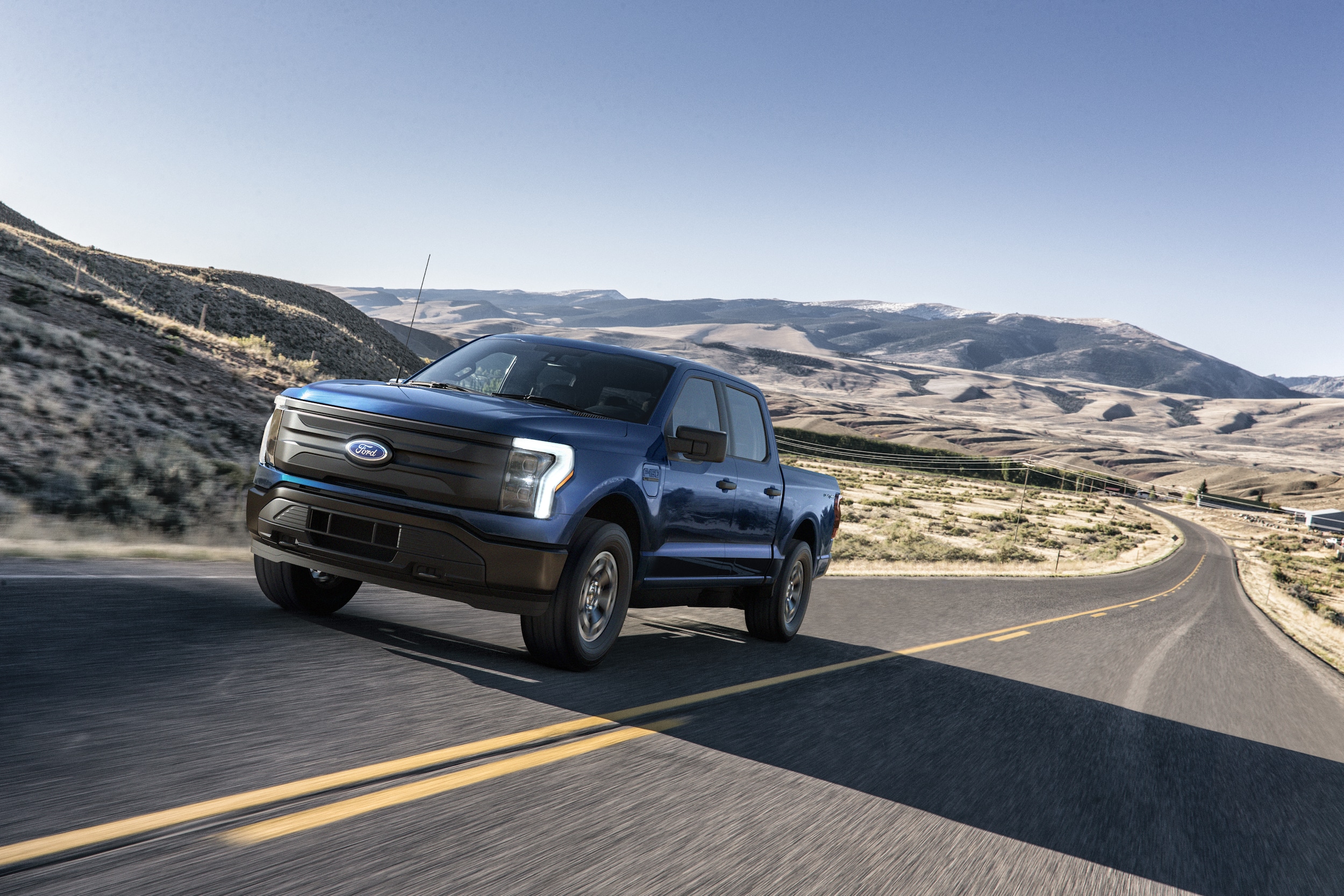 At Burt Watson Auto Group, we are proud to offer a comprehensive selection of 2022 vehicles as part of our
new model inventory
. From powerful
Chevy pickup trucks and distinctive Ford crossovers
, we have something for everyone near Bay City. Burt Watson Auto Group features three locations in Freeland, Pinconning, and Reese, MI. Our team is ready to help you find the right 2022 model for your lifestyle, so stop by today for an exclusive look at everything we have to offer at Burt Watson Auto Group!
Brand-New 2022 SUVs for Sale in Reese, MI
Our new Ford and Chevy models have you covered no matter your driving preferences in Reese, MI, and Pinconning. From spacious full-size models like the Ford Explorer to midsize options such as the Chevrolet Equinox , our new model inventory features a comprehensive selection of new SUVs to explore. The following new SUVs feature in our expansive inventory:
Chevrolet Blazer
Chevrolet Equinox
Chevrolet Trailblazer
Chevrolet Traverse
Ford Bronco
Ford Bronco Sport
Ford Edge
Ford Escape
Ford Explorer
All-New 2022 Pickup Trucks from Ford and Chevy
If you are in the market for a powerful pickup truck near Freeland or Reese, we have you covered. Our new model inventory includes the following brand-new 2022 trucks:
Chevrolet Colorado
Ford Ranger
Chevrolet Silverado 1500
Ford F-150
Chevrolet 2500 HD
Chevrolet 3500 HD
Ford F-350
Our Team is Here to Help
Whether you visit us in Pinconning or Freeland, we are here to ensure your shopping experience is stress-free and transparent every step of the way. No matter the vehicle or service you are looking for, our goal remains the same at Burt Watson Auto Group. We hold ourselves to a high standard when it comes to customer satisfaction, and we are proud to serve the Reese, MI, area with unrivaled expertise and attention to detail. Visit us today or schedule an appointment online to get started!
Visit Burt Watson Auto Group Today!
Whether you visit us from Bay City or Saginaw, we are close by and ready to help at Burt Watson Auto Group. If you have any questions, concerns, or feedback regarding our brand-new 2022 model selection, do not hesitate to give us a call or contact us through our website at any time. We are always available to help make your shopping experience easier, and we are excited to hear from you at Burt Watson Auto Group! Stop by one of our locations in Freeland, Pinconning, or Reese today to get started.